Posted by Lyndsie Ezell on Dec 07, 2020

WADE WARREN: ENTERPRISE SALES REP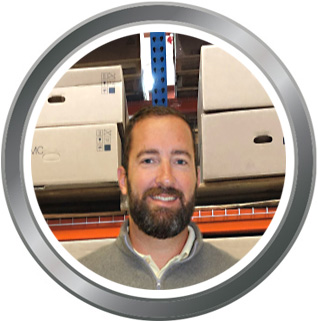 Born and raised in St. Petersburg, Florida, Wade enjoys being back in his old neighborhood at the new xByte office in St. Petersburg.
Wade joined xByte in 2018 as part of our Broker Team and shifted to the Enterprise Team in 2019 to focus on building his customer relationships and offering full IT solutions. He enjoys diving into a problem and coming up with a unique solution for his customer, making sure that each customer experience is up to xByte's gold standard whereby the customer feels well taken care of and well informed. Wade's early experience with the broker team gave him insight and an understanding of the different hardware components, which enables him to quickly identify different options and solutions that best meets the customer's needs.
---
"Wade Warren is a consummate professional and is an excellent account executive. He has great customer focus and exemplary listening skills. He understands our technology requirements, and he successfully leverages xByte's SME to ensure that their solution meets our technology needs. He has been extremely responsive to our requests on all occasions, and he is pleasant to interact with." – E.U. (MSP)
---
5 things about Wade:
Wade is a family man and loves taking his kids longboarding as a way to explore a city.
He loves living in Florida where there is mainly one season which allows him to spend all year at the beach.
Wade loves to fish, especially wade fishing. However, watch out for sharks and sting rays when wade fishing in Florida. Wade knows the pain of being hit and stepping on the sting rays.
Red drum is his favorite fish to catch as they are harder to catch, and Wade loves a fishing challenge.
If he were to describe himself as a server, it would be the FX2s. They have great processing power, and like Wade himself, they are a big machine, and everything comes in bulk.
Memorable customer story
One of Wade's international customers from Ireland has an end-user in Honduras. The customer had been presented with a combination of 6 servers, a storage array along with networking. As a result of the Covid- 19 shutdown, the customer's project timeline shrank drastically from 2 months to 1 week. Wade was contacted on a Monday, and with the support of his Sales Associate Ashley and the rest of his team in purchasing, fulfillment and shipping, they built and shipped the solution to the customer by Thursday. The customer was so pleased by the reaction time and the quality of the products provided that the customer remains a repeat customer of xByte Technologies. With great people like Wade on the xByte Team, it is not surprising why xByte can pride themselves on excellent customer service, making sure every interaction with customers a great one!
Reach out to Wade for your IT solutions:
Wade.Warren@xByte.com
Office: (941) 312-7892
4614 19th St. Ct. East, Bradenton, FL 34203
Click here to meet the rest of the xByte Sales team: Meet the Team.
Related Blogs