Posted by Lyndsie Ezell on Oct 09, 2020

CHRIS RICHARDSON: ENTERPRISE SALES REP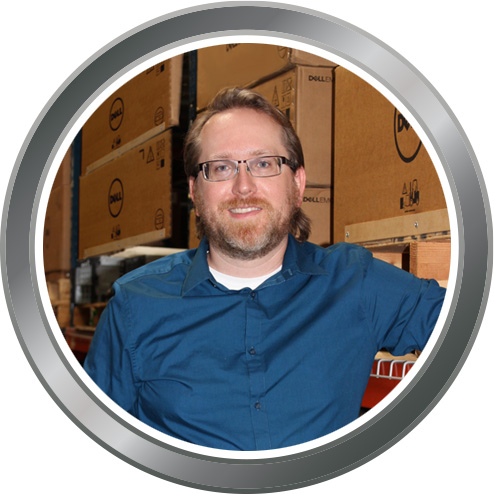 From Winterhaven, Chris Richardson is a Floridian through and through. Chris has been working for xByte Technologies for over 5 years with experience on both the broker team and enterprise sales team.
2 years ago, Chris moved to the enterprise team into the position of an Enterprise Rep as this position is more his speed, being able to build relationships with customers through lots of conversations. This move plays well to his strengths as he is personable and very approachable with a great humor bringing it to everyone he works with. His favorite thing currently to sell is virtualized server environments as it is a multifaceted approach since there are lots of moving parts and collaboration between not just him and his customer but also between the rest of the xByte team.
---
"Chris has always been a pleasure to work with. He makes me feel at ease, he loops in other xByte folks as needed, and he always does his best to communicate everything that I need to know and be aware of" – John S., Medical Imaging
---
5 things about Chris:
Chris has always been into tech, building custom computers from a young age, and now he uses that knowledge to build high end gaming PCs.
He is a musician, playing the saxophone and piano, so maybe next time you buy a big IT solution you can get him to play a little tune.
If he were to describe himself as a server, it would be T620, a little old school but a classic and a little hard to find on the market.
In his free time, he enjoys growing exotic fruit, and his two lovely daughters, who keep him on his toes just as much as his customers, would describe him as a Guava.
When he does get the time to play Warhammer 40K he plays Death Guard
---
"Chris has been helpful to my team in getting the various quotes for servers and parts we have needed. I like the speed in which I get responses from him" - D.T. , National College
---
Memorable customer story
Fairly early in his carrer as a Sales Rep, a few months after his move from the Broker team, a client reached out on a Sunday for an R930 that they desperately needed the next day. The provider that the customer had previously been in contact with about the server, fell through and could not deliver on the Monday that the customer needed the server for. An R930 which is considered as one of the top of the line rack servers, with lots of different configurations, a lot of different moving parts. Chris had a quote to the customer within the hour on the Sunday, and the team was able to customize and build the server to the needs of the customer in time for it to be fully operational by the Monday.
The customer is now a repeat customer, whom Chris had made many deals with, even a follow up where he borrowed a moving truck and hand delivered another server when the customer was in dire need of help.
---
"We probably aren't the largest customer that Chris has but that didn't stop him from treating us like it. Wouldn't hesitate recommending Chris and the staff at xByte to anyone" – JD, Christian Church
---
With great people like Chris on the xByte Team, it is not suprising why xByte can pride themselves on high customer service, making sure they make every interaction with customers a great one!
Reach out to Chris for your IT solution by:
Chris.Richardson@xbyte.com
Office: (941) 306-1418 Cell: (941) 209-0342
4614 19th St. Ct. East, Bradenton, FL 34203
Click here to meet the rest of the xByte Sales team: Meet the Team.
Related Blogs