Posted by Lyndsie Ezell on Jan 13, 2021

ASHLEY SANDERS: ENTERPRISE SALES REPRESENTATIVE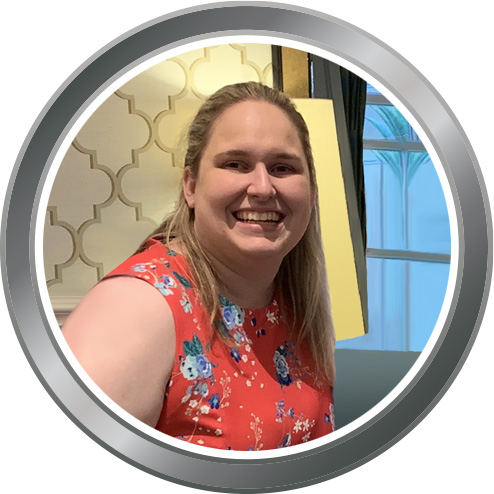 Having spent most of her life in Illinois, Ashley came back to Florida in 2019 to be closer to her family. Both of her parents started their careers in IT, so she has IT coded right into her DNA, and it was no surprise she started with xByte as soon as she made the Florida move.
Ashley has always wanted to work in the technology world. She has a great fascination for technology for what the industry can do and the constant momentum that the industry has. Therefore, when Ashley was alerted of an opening at xByte Technologies in 2019, she jumped at the opportunity. Ashley enjoys working at xByte, and she likes to work every problem to a complete solution. Ashley is a great addition to the xByte team. She is very organized with a thorough energy, and she makes sure that the customer is completely taken care of. Ashley is the team leader of the Sales Associates, so she also helps develop the training, information, and procedures for the Sales Associate team, in addition to her responsibilities as a Sales Associate.
---
"Ashley has assisted me with several projects, and whether large or small, the project is given special attention. She does a great job at making the client feel as though they are the only one she is assisting. She is as trustworthy, intelligent, and detail oriented as they come. Ashley is always a pleasure to work with." – Wade Warren
---
5 things about Ashley:
Ashley is a big fan of sports. The Green Bay Packers and Wisconsin Badgers are her favorite teams.
Ashley is the joke teller at the office and takes great pride in her bad jokes.
While working full time as a Sales Associate at xByte Technologies, she is finishing her degree in Business Administration.
Although Ashley is well informed, she has never seen any of the Star Wars movies or anything in the franchise.
If she were to describe herself as a server, it would be it would be a FX2s filled with FC830's as she can process many subjects at once.
---
"There are very few words that describe Ashley and what she has brought to xByte. She's great!!…there I did it. But seriously, Ashley has overachieved on many of her work responsibilities. She has excelled in organizing, training, following up, and delivering the xByte message to our customers. Ashley has become the Lead Sales Associate by performing 110% day to day and I've yet to see her see her in a bad mood. She's respectful, loyal, and cares for her teammates; and as an example, she will make sure the team is getting lunch if we're working through the day. Ashley drives the Ent. Reps to be better by assisting in training and coaching. Lastly, it's always great to hear other teams talk about employees in a good way, and Ashley has been requested to interview in other departments but I'm happy she's stayed with our team. I see great things developing in her future." – Andrew Ripley
---
Memorable customer story
One of Ashley's customers, a tech startup, needed a M1000e with a very short 2-day deadline, in order to meet their deadline for a new project. With the help of the purchasing, product, and fulfillment teams, Ashley was able to get a solution in front of the customer, get the product built, and shipped to meet the customer's deadline. Due to the quality of the team's responsiveness and our products, Ashley has been able to assist the customer in numerous additional projects. With great people like Ashley on the xByte Team, it is not surprising why xByte can pride themselves on quality customer service, making sure they make every interaction with customers a great one!
---
"The one person that made this year possible was and is Ashley. She is always polite and patient regardless of the issues that arise. When there are issues, she is sincere, and we trust her to tell us where the problem is and to work with us to get it resolved. We know and appreciate when she worked after hours to be sure that equipment and quotes were completed." – N.M.
---
Reach out to Ashley for your IT solution by:

Ashley.Sanders@xbyte.com
Office:(941) 225-8115
4614 19th St. Ct. East, Bradenton, FL 34203
Click here to meet the rest of the xByte Sales team: Meet the Team.
Related Blogs