Whether you need software, on-prem hardware, or cloud backup support,
xByte can build the best solution to meet your business' needs.
Click below to explore options:
Choose between Veeam and Dell PowerProtect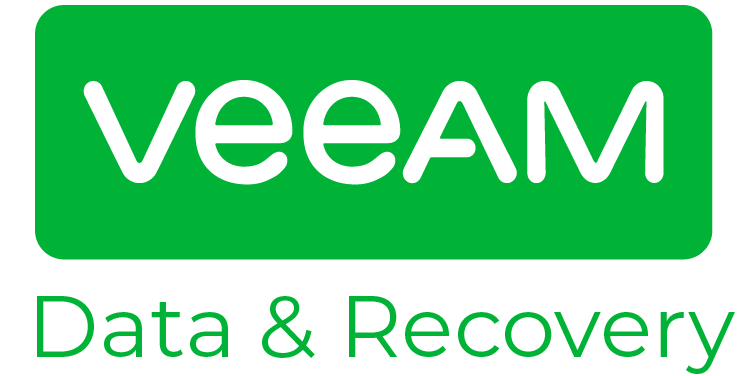 Broad Protection
Automate comprehensive backup across cloud, virtual, physical and NAS environments.
Freedom of Choice
100% software-defined and hardwareagnostic solutions for ultimate flexibility.
Reliable Recovery
Automated backup and replica testing ensures recovery in any disaster.
Instant Recovery
Achieve your SLAs with reliable restores from the pioneer of instant recovery.
Automatic Backup Scans
Create malware-free backups thanks to automatic scans with trusted malware detection.Hardware
Scale Out With Ease
Reduce costs by combining any storage together to create a scalable backup repository.
Cloud-Integrated Agents
Centralized AWS-, Microsoft-Azure- and Google-Cloud backup and recovery.
Restore Anywhere
Recover across multiple clouds and platforms in a portable data format.
Cloud DR
Get two-step recovery to any cloud for agile disaster recovery (DR), dev/test and analytics.
Data Stays Safe
End-to-end immutability for your backups everywhere, from the datacenter to the cloud.
Cloud Security
Use AWS KMS, Azure Key Vault, immutability and more to keep ransomware out.
Prevent Re-Infection
Automated verification exposes undetected malware before recovery.
Software-Driven Innovation
Delivering the right software innovations across Dell's entire storage portfolio.
Adaptable Architectures
Built-in AI and automation that adapts with you, to change - software that is able to scale.
Developer Velocity
DevOps-ready platforms automate provisioning and operations – on-premises.
Intelligent Insights
AIOps software that uses algorithms to help resolve infrastructure issues faster.
Cyber Resiliency
PowerFlex software-defined infrastructure works with our PowerProtect Cyber Recovery.
Multi-Cloud Flexibility
Enterprise performance and capacity that takes advantage of Dell's rich protection services.
Minimal Requirements
Highly scalable and efficient proxy architecture that requires less from your infrastructure.
Global Deduplication
Data deduplication looks for redundancy of sequences of bytes across very large windows.
Leader in Duplication
Industry leading depulication with a typical 65:1 of global, inline and variable length deduplication.
Nation App Integration
Advance direct, storage and hypervisor cloud-based integration application.
Protect & Send to Cloud
Multicloud data protection that helps you recover from data loss events, cyber-attacks and more.
Ransomware Protection
Cyber recovery solutions combining storage coupled with analytics, recovery and more.
Software + Any Dell Storage Array including:
Dell PowerProtect Dedicated Dell Appliances

The next-generation of Integrated Data Protection Appliance is all-in-one data protection software and storage in a single appliance that delivers backup, replication, recovery, search, analytics and more. It's easy to deploy and manage and can help consolidate data protection software and hardware. Features include:
Systems starting at 8 TB to 288 TB usable capacity Cloud
Flexible consumption models
Cloud long-term retention and cloud DR-ready
VMware integration

The next generation of Data Domain backup appliances deliver enterprise performance, efficiency and scale. Designed to meet backup, archive, disaster and cyber recovery needs for organizations of all sizes, DD Series easily integrates with Dell and third-party backup software. Features include:
Sizes from 4 TB to 1.5 PB of usable capacity
Software-defined version for ROBO, entry-level and cloud environments — starting at 1 TB
Cloud long-term retention and cloud DR-ready
Cyber recovery integration
Protect Your Business with Backup & Recovery by xByte Solutions
Fully functional agent installation to help you manage your backups and restores - easy, efficient and secure. Protect all your business devices and all mission critical sites, applications and databases. Our flexible backup platform gives you total control over your backup environments and storage destinations.
20+ years experience
managing cloud and
dedicated infrastructures.
Daily validations to ensure backups are succeeding and
can be restored.
Data stored on xByte enterprise servers with customized SLAs
and no annual contracts.